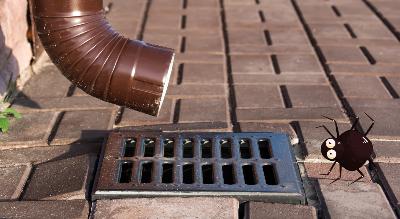 What can Itsy Bitsy Spider teach us?
What can Itsy Bitsy Spider teach us about engaging our ideal clients?
One of my 3-year-old grandson's favourite songs is "Itsy Bitsy Spider". It is a short, one verse ditty that we have listened to and sung many different versions of. What can Itsy Bitsy Spider teach us about profitably engaging our ideal clients? Well, it has a successful story structure that was introduced to us in 2017 by Donald Miller in his book "Building a Story Brand".
In this winning story structure the protagonist or hero of the story has a goal or driving need (to get up the spout) . S/he meets one or more obstacles (rain washing them out). Along comes a guide / helper / mentor who helps the protagonist overcome their challenge (the sun dries up all the rain). This results in a happy ending (climbs up the spout again). Many popular stories, movies andsongs riff on this basic structure.

Unfortunately, many businesses believe they are the protagonist / hero. Just look at your website, project proposals and social feeds. How predominant is your "About Us"? Are you talking about your great products and services? Your certifications and qualifications?
People don'twant products and services; they desire outcomes and destinations. Successful stories – stories that engage and sell focus on your ideal clients, their needs, desires, and goals. What are their fears and frustrations that you can alleviate?
Connect with us and we can help position you as that essential guide for your ideal client.