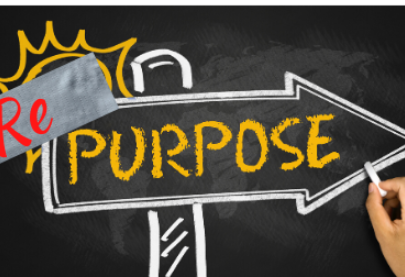 Your Purpose and Re-Purpose
It has been a busy month of helping clients adapt, survive and thrive. Times like the current pandemic and free fall oil prices are an opportunity to revisit our core values and purpose as individuals, community members and entrepreneurs. It is easy to let anxiety and panic drive us. Often we don't know where to start or who to turn to.
This is why we have been posting daily advice on our Facebook page leveraging texts from Alberta Health Services and adding our perspective of how we can help entrepreneurs navigate these uncharted and choppy waters. Follow us on Facebook if you are not already.
Being clear on your values and purpose is a great place to start whether in smooth or rough sailing. Begin with who you can help and the money will follow. One great example of this is local musician and entrepreneur Martin Kerr. Martin came to Canada many years ago and began busking in farmers markets. So much has changed in the music business since then. Like most musicians, Martin depends on performances to make a living. He has played the Winspere as well as many other venues and festivals around the world. When COVID struck all of those performances were cancelled and Martin's concert at the Jubilee in Edmonton in November might even be in doubt. What did Martin do? He went back to the streets and is fully booked well into June to play "Stay at Home Street Concerts". Martin is bring joy and connection to many in the Alberta Capital Region while making enough money to support his family.
Follow Martin here on Facebook.
Martin was clear on his Purpose and able to Re-Purpose his delivery. He also created a fun COVID video at the beginning of the shutdown the has created a lot of buzz with his CKUA Radio audience.
What can you do to ground yourself in your core values and purpose and then repurpose to help your clients or serve new markets?