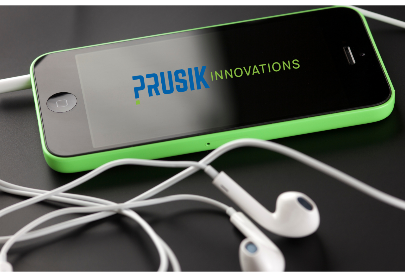 When Multitasking May Payoff
We have counselled our clients that multitasking is usually not the solution to being more productive. There are exceptions though. One exception is when we can use one of our senses that is not taxed by a current task to complement or add value to that task. Listening to certain types of music for example when studying or needing to remember visual content has been shown to increase retention.
We were introduced to the concept of Life Long Learning in the late '70's by Richard N. Bolles in his book "The Three Boxes of Life". As a busy entrepreneur or business professional, you may struggle to find the time to learn, expand your skills and keep up with current trends. Listening to educational material while exercising or performing solo manual labour can contribute to our life long learning goals.
Podcasts are useful, free means of audibly gaining new knowledge and challenging your current thinking. If you have a portable smart device, it is easy to download educational podcasts for free and listen while driving, exercising, gardening or doing household chores. Whether you are new to podcasts or not, we thought we would share a few of our favourites and encourage you to share some of yours.
One of our subscribed podcasts that had us thinking about sharing our favourites with you was this Under the Influence by Terry O'Rielly; It's Finger Lickin' Bad: Marketing in the Time of Covid
Terry's stories are entertaining and informative for anyone who wants inspiring marketing ideas.
Even closer to home for Alberta business people, is Todd Hirsch's The Future of podcast. Here is his The Future Of Adapting to Unwanted Changepodcast.
Many of us depend on the power of business networking and referrals to achieve our business goals. Ivan Misner is the "Father of Modern Networking". His weekly podcasts are usually under 15 minutes and contain valuable business insights. While they are targets to BNI® members, you don't need to be a member of the world's largest networking organization to access them. Here is his podcast Humility Makes for a Great Networker.
Let us know what you think of these podcasts and what podcasts you recommend listening to. Connect on our social platforms or send a message directly.